We Want To Help People Cook Up Even More Amazing Meals Their Friends And Family Will Love.
---
So we provide them with foods that are made with real ingredients, chock full of good stuff and always easy to prepare for delicious and unforgettable meals. That's why you'll find our brands in grocery and club stores around the world…even online!  From Modern Table, a line of protein packed lentil pastas and meal kits to Idaho Spuds, a range of classic and contemporary potato side dishes, all of our brands make heroes of those who prepare and serve our foods.
ALL OUR BRANDS MAKE HEROES OF THOSE WHO PREPARE AND SERVE OUR FOODS.
MODERN TABLE
We help you get more out of the foods you love so you can get more out of the life you love.
That's why our complete protein pasta is full of good-for-you ingredients that help give your body a lot of the nutrition it needs – without all the stuff it doesn't. So say goodbye to the old way of eating and say hello to Modern Table.  We think you'll never look at food the same way again.
Downright delicious potato side dishes with some that even sneak in extra veggies, Idaho Spuds are always easy to prepare for unforgettable meals every day., We have been perfecting potatoes for over 80 years, which is why we can say that all Idaho® Spuds™ are made by Potato Lovers™ for Potato Lovers™.
Whether you like them mashed or hashed, crispy or creamy, for breakfast or for dinner – Hungry Jack® Potatoes' 100% Real potato products delivers something delicious to everyone at the table.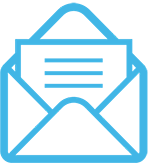 LET'S TALK
Want to learn more? Not finding what you're looking for? Let us know how we can help you.
WHAT'S NEW
Get up to date on all of our latest news.