Our Markets
Making mealtime victories in every market we serve
Foodservice
Better Food in Every Operation
We understand that preparing hundreds, or even thousands of great meals every day is no easy feat. That's where we come in. Our foods help operators in restaurants, schools and cafeterias make scratch-quality meals without any of the scratch preparation time or cost. The result? Food our heroes are proud to serve and people love to eat.
INGREDIENTS

Looking for the perfect ingredient to make your foods stand out?  We're here to help.  We partner with manufacturers around the globe to provide a reliable supply of the highest-quality plant-based ingredients.  We work with you to identify the right flavor, texture and functionality you need, so you can create even more amazing foods your customers will love.
INTERNATIONAL
As a global provider of high-quality, plant-based foods and ingredient solutions for manufacturers and foodservice professionals, you'll find our foods in restaurants, schools, cafeterias and grocery stores around the world. Let us help you find the perfect foods to fit your needs.
Consumer Brands
Making Food Heroes at Home
We want to help people cook up amazing meals their friends and families will love, so we provide them with foods that are made with real ingredients, chock full of good stuff and always easy to prepare for delicious and unforgettable meals. That's why you'll find our brands in grocery and club stores around the world… and even online!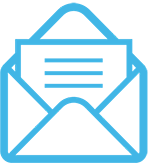 Let's Talk
Questions? Comments? Ideas? We want to hear from you.
Join Our Team
We're always looking for people who are passionate about food and believe that delicious meals can also be easy to make.